ATHA Region 10 News

The Association of Traditional Hooking Artists is divided into sixteen regions. Region 10 encompasses the US States of Colorado, Utah, Wyoming, Idaho, and Montana — and the Provinces of Saskatchewan and Alberta.

As Region 10 Representative, I will post all the news pertaining to ATHA in general as well as any regional news here. Please do send photos and short article to share what your guilds are doing. We will be happy to post information for non-ATHA guilds as well. . . So please, keep the news coming in!

---
Wow! What happened to summer?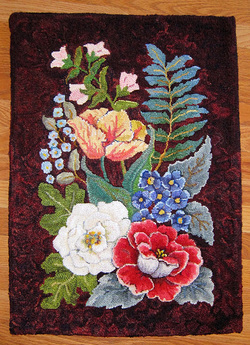 The Colorado Guild has been very busy! We have a couple of teachers lined up for 2014. Maggie Bonanomi will be teaching two camps here in July. they are both full right now, but we are taking names for a waiting list.
Cynthia Norwood will be here in September to teach two camps and she will also be the speaker for our Denver Hook In on September 13th, 2014. We did change that Hook In date to the Fall to try to avoid all the conflicts that we were having with graduation, weddings that come up in late May. Besides. . . cooler weather makes hooking much more fun. We are all anticipating new projects and really get into the mood to play with wool!


I have begun a new job as editor for the ATHA magazine. There will be wonderful photos of the Biennial in the December/January issue. . . . so be on the look out for your copy!
---
---
The Colorado Rug and Fiber Guild

Our guild will be hosting some great teachers in 2013. Check out our guild's
Events page
and
Blog
to learn more!
Judy Cripps will be Teaching a Borders workshop In DENVER


on Friday, MAY 17, 2013!

This workshop will be held just one day ahead of the Denver Hook In! Space is very limited, so sign up early!

Judy owns Rustic Rugs and comes to us from Topeka, KS! As a vendor at last year's Hook In, she brought a wonderful array of hand-dyed and as-is wools and fantastic primitive patterns! Cost of the class includes pattern!!!! For any of you who will be coming to Denver for the weekend, please consider joining her class!

You can visit Judy's website by following this

link

!

These photos are just samples of border designs that will be discussed. The cost of the class includes the cabin pattern on linen and each person will design their own border. Cost of the class is $55 for local guild members
$79 for any National ATHA Member
$104 for non members (membership included)


---
Laura Pierce Coming to Denver June 17, 18, and 19th!


Take advantage of learning from this nationally acclaimed teacher! Laura's work can be seen in Celebrations XIV, XV, XVI, XVIII, and XIX! From narrow cut fine shading to wide cut portraits and landscapes, Laura is a very versatile teacher.

Laura is always busy exploring new techniques and ideas. She has a very busy teaching schedule and finds the time to run

Fiber Jam

and

Little River

rug camps near Mendocino, on the coast of CA. To get an idea of what she up to now just visit her website at Flying Dog Hookery!

http://www.flyingdoghookery.com/
---
Ingrid Hieronimus will be here October 7th!


Wow! We are so fortunate to also be able to host this remarkable Canadian teacher in 2013. Ingrid is an Ontario Hooking Craft Guild certified teacher, a certified McGown Teacher and has her certificate in Fibre Arts - Traditional Rug Hooking from St. Lawrence College in Brockville, Ontario. She owns Ragg Tyme Studios and you can visit her on the web at

http://www.rughookinghome.com/index.php

. In addition she has written 3 dye books -

Primary Fusion, Multiple Fusion and Primary Fusion Spots

. Ingrid is an outstanding colorist and will be bringing a lot of spot dyed wools! So get ready to have some fun and learn a lot!
---
The UTAH Rug and Fiber Guild

Well this group of women could teach us all about having fun! For their Winter meeting the group got together and had a play day making journals to record ideas and information about their rugs. You can visit their website
Here
and learn more about their fun projects!
2013 Biennial News:

Registration
We are excited as registration is underway. While some classes are full, there are still classes available. Check out the opportunities on our website:
atharugs.com/biennial2013
Patterns: Coast to Coast- Second Edition
Due to popular demand, we have issued a second edition of the Patterns: Coast to Coast Pattern Collection. Instructions for ordering are attached as well as on the ATHA website
atharugs.com/biennial2013
/ and in the ATHA newsletter. Order in bulk to save on shipping - rates are included on the attachment.
Need a gift for a hooking friend, have a hook-in or other chapter/region event coming up? Copies of Patterns: Coast to Coast make great gifts and fundraisers items.
Advertising Update
If you are a subscriber or purchaser of Early American Life our Biennial ad was in the last publication and we have ads in the upcoming editions of Create and Decorate, Wool Street Journal, and Primitive Quilts and Projects.
Penny White
Publicity 2013 Biennial
Great News!
Beginning November 1, 2012 new items will be added to the eBay Auction site.
To find donated ATHA items type in ATHA Biennial 2013 in the eBay search box
Don't forget to order your copy of the fantastic pattern book that is a fund raiser for the 2013 ATHA Biennial! It is sure to be packed with great patterns!!!!
---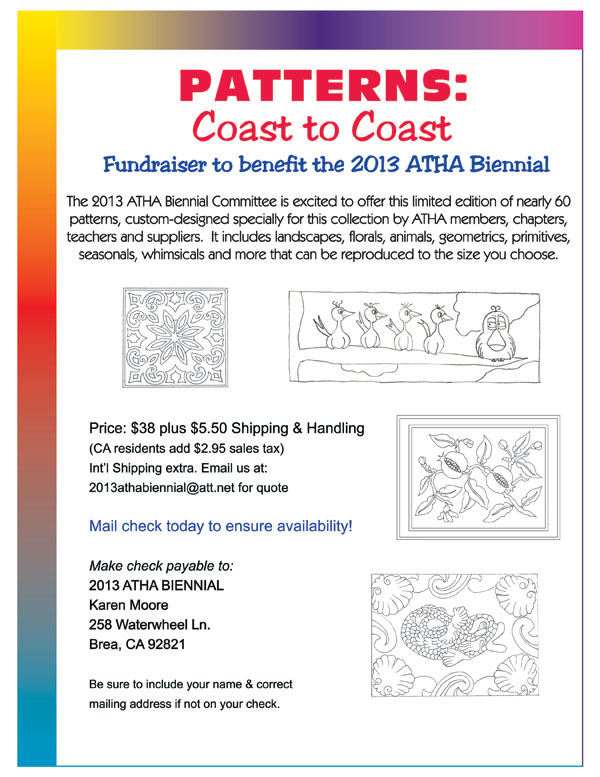 Going to an ATHA Biennial is SOOOOO much fun!
Please do consider taking the trip to Long Beach. . . . . it is guarateed to be an action packed good time! Just going for a day or two is wonderful, because you can take in the rug show and visit all the vendors. Meeting up with old friends and acquaintances is worth the trip!
Below are photos from the 2010 Biennial that was held in Lancaster. I believe we had about 10 women from Colorado travel to Pennsylvania to do some rug hooking, eating, classes, eating, shopping, and eating! It was a wonderful trip and I think that between us we took about 2 or 3 thousand photos! So you can see that what I have posted here is just a tiny fraction . . . . . just to give you an idea!
The Colorado Rug and Fiber Guild CRFG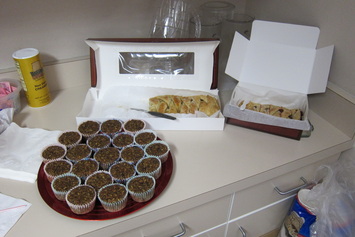 Check out the CRFG website
HERE
to see what our summer meetings have been like, and what we are planning for future meetings! Do drop in to see us on any 4th Saturday!
Also, check out our teachers list on the
Events
page of CRFG. . . . just below the rug raffle information. We have a fantastic opportunity this year! Judy Cripps is coming to vend at our
Denver Hook In
and she will have a mini workshop on Borders!
How fun is that?
---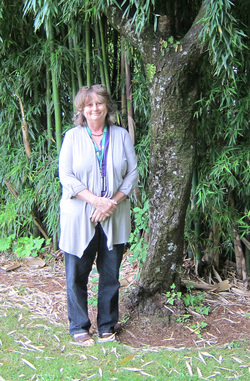 Well, this is not exactly guild info, but Kathy Stevens and I finally got to meet each other face to face when we went to McGown Teachers Workshop in Eugene, Oregon! It was wonderful to spend a little time with her!

---