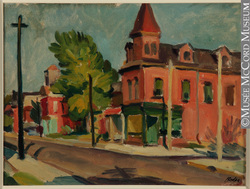 Ruminate, ponder, cogitate, contemplate, analyze, review, reason,we have so many words in the English language that refer to thinking and re-thinking about the same subjects over and over again. As fiber artists we explore ideas, and continually stretch the envelope of the process as we understand it today.
The very complex act of creating presents us with a steady re-examination of what we already know. We do this with rug hooking when we study, plan and execute our next project. Often, what becomes a familiar process will put us in a sort of trance - and this is when the best ideas come floating to the surface. Those wonderful Ah-ha moments. When it comes to rug hooking whether it is the process itself, or the planning that takes place when we are thinking about a specific rug project - we all have ideas to share. Never discount your knowledge (and wow - we are so good at that!)
Making art is all about problem solving - and rug hooking IS art.
So in your classes this year, pay attention to the subject that is being taught. Think about it in class, talk about it, share ideas. Hopefully, these are things that will help you stretch your fiber boundaries and imaginations and give you fodder for contemplation!

Just for the fun of it I am attaching some art. Sometimes limited color palettes can be magical. I find that looking at posters and ads from the 30s, 40s, 50s and even 60s will show me outstanding examples of using a limited color palette.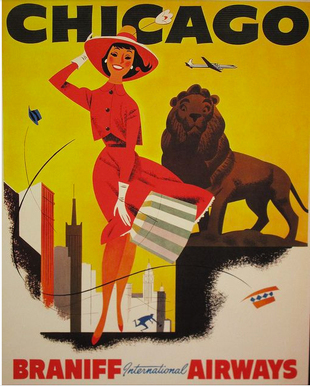 Here is a very limited palette. . . . Red, yellow and a skinny amount of blue. This one was particularly interesting to me because the saturation and values are so similar.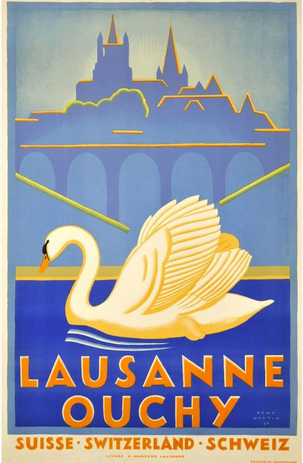 Now, this poster is fun because unlike the previous example — here we have distinct value changes and use of complementary colors. It seems so simple, but try doing this with a rug! There is a lot going on here to make this a successful composition.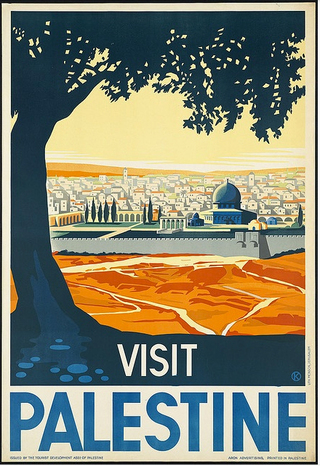 Here is another strictly complementary palette.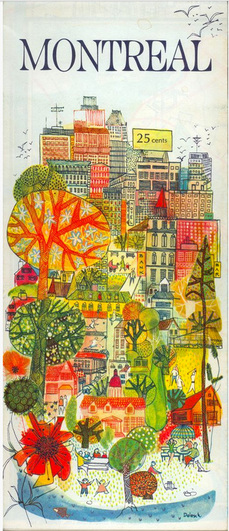 Complements of orange and blue; red and green; yellow and the purple is limited to some lines. Interesting.

This is all just information to think about. Observe, ruminate, contemplate, ponder. . . . you know!