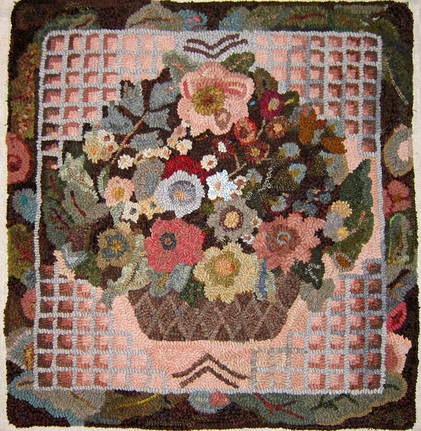 I just love to start the new year by finishing a project. This is an adaptation of an antique rug that I began in September in a workshop with Cynthia Norwood.
Isn't it gorgeous?
Below is a detail of all the paisley in this rug. I used 7 or 8 different paisleys.



Now all I need to do is the binding - and that is something that I really enjoy. Those hours of handwork are a great time to think about other projects I have starting up.

One new project is pretty big and then there are 2 smaller projects. I need to get my ATHA OH MY STARS mat started for the biennial. I hope many of you are doing the same!