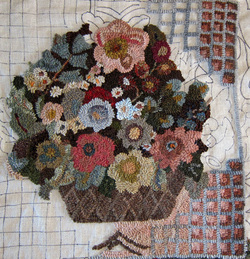 I have done a bit more on the flower basket.
Tomorrow is a wool dye day, so I won't get a lot of hooking done. The good thing is that hooking the flowers gives me time to think about the faces and how I am going to teach that subject.
IT is so nice to have the time to just hook. YAY!