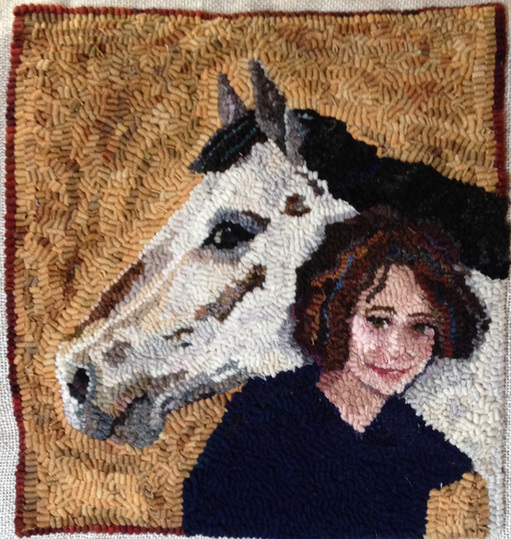 I am still playing with faces and skin tones- such a nice thing to have the time to do! I really try to take advantage of my time away from editing for ATHA magazine. This is a small mat for me at about 12" square. I am discovering just what it takes to get some detail hooked into a smaller face. This face utilizes a multitude of strip sizes. I have been studying the methods for lighting and hue and value that painters use - and have been learning a lot of those ideas can be used in our hooking techniques as well. One of the things that I am concentrating on is the topography of the face and how we can predict where light and shadow will fall.

Can you believe the trees are already starting to change color here? Wow, the summer just flew by. Seems like I just planted the garden. This year has not been as veggie productive as past years. I blame it on our unseasonably cool summer.We have also had an abundance of rain for this high desert plains region. The moisture is certainly welcome and i know the trees have really appreciated it.

I am starting on a new face later today. Actually, it is a pattern of Five views of the same face! Will start posting progress in a few days. But, first I have some dyeing to do!