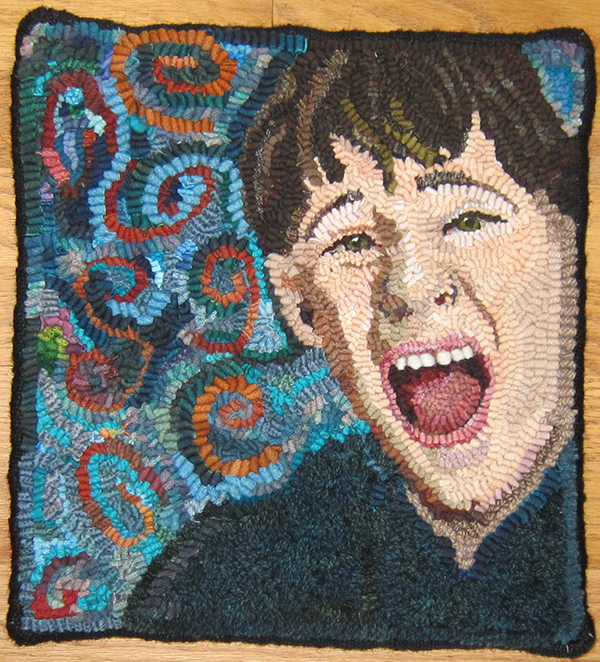 Grandson, Kawika, is a very wonderful and talented singer. . . . everything from the constant humming and rythym noises coming out of his mouth - to opera and everything in between. He is also a middle school band teacher. Just BELIEVE when I say the young man's mouth is always open - so this rug befits him. I used a photo that I took of him when he was a middle school student. I really love the look of the wide cuts on a portrait. It makes it look like a mosaic, don't you think? I also like mixing in the textures with the plain skin tones.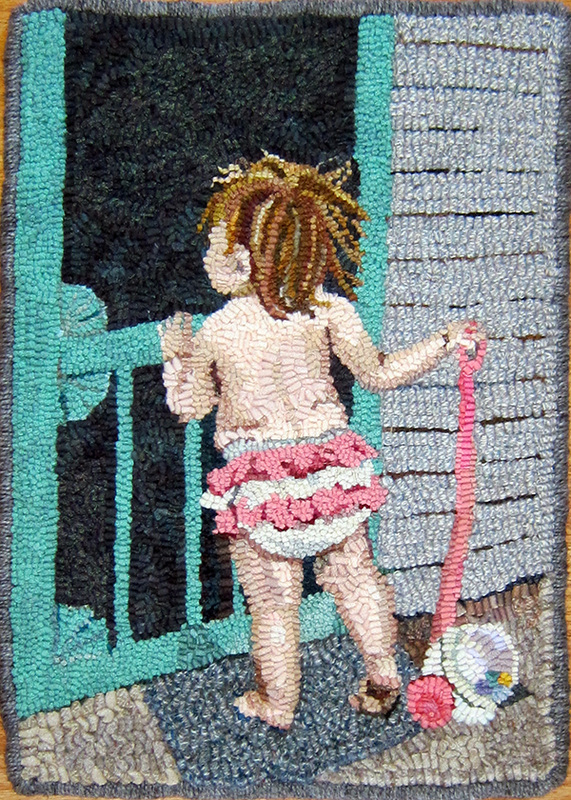 My brother was graced with his first grandchild a couple of years ago. This is the Fabulous Miss O looking in her backdoor. I just love that hair. . . .wild as it can be. AND the famous popcorn popper. I can remember the one my daughter had, and this one is basically the same.
I am preparing a Faces class for a class I am teaching in TX this November. So, I am doing a lot of playing with skin tones. Looking to see what I like. For years, when doing a face I have just picked through the wool worms and made a face. I realize that is impractical for a whole class to do - so I am experimenting. I do not want a swatch per se, but will mix up a batch of 6 - 8 values.
It is fun to work out those details on these small 10"ish x 12"- ish mats. (I suppose they are probably somewhere in that sheet of paper neighborhood.) These are great for using all those scraps of rug backing.