Well, the snow outside makes for good fun hooking inside! Here is an update on the progress of the 60" long runner that I will turn into a cornice over the picture window in my living room. I wanted to liven things up with color. . . . maybe it is spring fever coming early! In any case the splashes of intense color should liven things up!

Yesterday was a snow day and this morning's sun cast the most amazing shadows on that cold canvass of unmarked white. I love the way the shadows look blue. . . hmm. . .makes me want to stain that fence blue!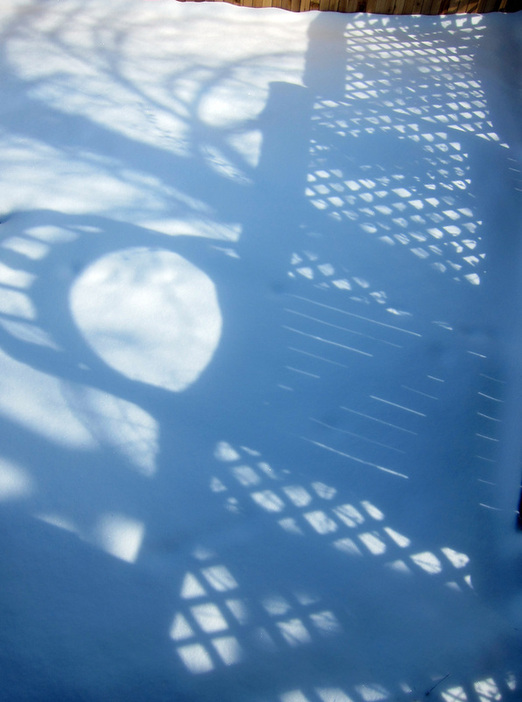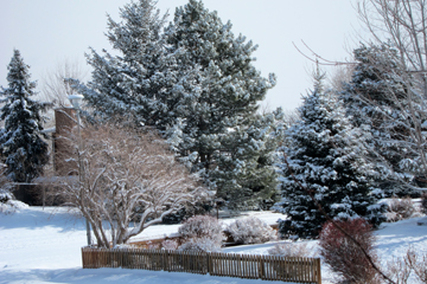 The way the snow lands on the bare branches of the deciduous trees and shrubs is such wonderful contrast to the greens and blues of the junipers and spruces. This frigid time of year certainly is beautiful to look at and even inspiring. . . but I do love being inside and hooking next to a gently burning fire!
I hope that you are warm and cozy and planning your spring gardens! It won't be long before my yard begins to wake up and provide me with a bounty of color — and Spot the Columbian ground squirrel will be out of hibernation begging for sun flower seeds and peanuts!